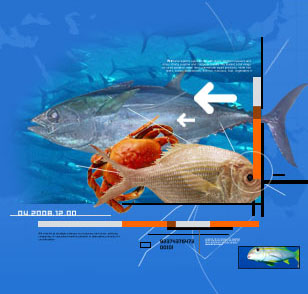 FRANK MASON & ASSOCIATES is a widely respected and long established firm of international seafood traders. Our extensive network is able to source product from anywhere in the world that seafood is caught. We are major importers of product into Australia, and are also substantial exporters of product, sourced from the environmentally pristine waters of Australia and New Zealand, to our customers worldwide.
Our sales team comprises Gerry Long as Australian and International sales director, Neil Kunde as Queensland sales manager. The team is complemented by Frank Mason, a man with extensive knowledge in all aspects of the seafood industry. We are actively involved in international and domestic trading, food processing and the supply of raw materials to processors in the wholesale trade.
Our Philosophy
To be proactive in the procurement and placement of seafood and to be a reliable and innovative conduit between all sectors on a national and international scale.
We work closely with companies involved in:
harvesting and processing;
value adding and manufacturing;
wholesale and trading sectors.
Our trade around the world and within Australia encompasses many areas including the supply of raw materials to processors and the supply of 'end use' products to the wholesale trade and buying groups.
We offer a diversity of items for human consumption, re-processing and the commercial &/or recreational bait markets. Whatever you require or want to develop a market for, we aim to work with suppliers and users to meet your needs in a timely and efficient way.
FRANK MASON & ASSOCIATES offer representation of companies in the US, EU, Asia, the Pacific and New Zealand into Australia. We are also active in the market development for Australian & New Zealand exporters around the world, without overlooking our third country trading (from offshore suppliers to another offshore buyer).
With such extensive contacts and regular worldwide communication we are always aware of the latest information, trends and pricing to help your business develop and expand.