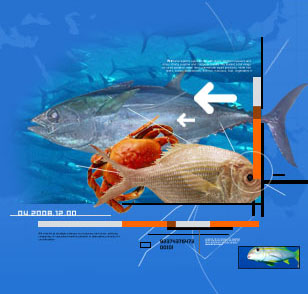 FRANK MASON & ASSOCIATES is a widely respected and long established firm of international seafood traders. Our extensive worldwide network is capable of sourcing product from anywhere in the world. We are major importers of frozen seafood into Australia, for use mainly as bait for both professional and recreational fishermen including longline and lobster bait. In addition, we import seafood for human consumption as well as for use in manufacturing and further product processing. We cater for a developing export demand in Squid 'by products'.
Our sales team is headed by our CEO, Gerry Long, and is complemented by Frank McCann as Australian Sales Manager, Neil Demnar as Queensland Sales Manager and Frank Mason, a man with extensive knowledge in all aspects of the seafood industry.
Our Philosophy
Our focus is to supply frozen seafood from sustainable sources and reputable packers. Our intention is to offer a range of items for commercial and recreational bait markets. We are keen to connect seafood suppliers with their prospective markets  in Australia and overseas.
FRANK MASON & ASSOCIATES offers professional representation and servicing of companies in the USA, EU, UK, SE Asia (and Greater Asia) and New Zealand in regard to Australian Markets. We also offer Australian product for Export as well as sourcing international products to satisfy international demand.
With these extensive contacts and constant worldwide communication we are always aware of the latest information, trends and pricing to help your business develop and expand.